HYDRRAZINE HYDRATE , jako jeden z najbardziej importang Chemiczna obróbka wody kotłowej jest traktowana jako część przemysłowego uzdatniania wody, która koncentruje się w szczególności na usuwaniu lub chemicznej modyfikacji substancji potencjalnie stanowiących szkodliwe zagrożenie dla kotła.

SPECYFIKACJA:
Wzór cząsteczkowy: N2H4H2O
Masa cząsteczkowa: 50,08
Temperatura topnienia: 51,7 ° C;
Temperatura wrzenia: 120,1 ° C;

Jest to związek nieorganiczny o wzorze chemicznym N2H4 (również napisany H2NNH2), archaicznie nazywany diamidogenem. Prosty wodorku pnictogen, to bezbarwna ciecz łatwopalna o zapachu amoniaku. Hydrazyna jest wysoce toksyczna i niebezpiecznie niestabilna, chyba że zostanie użyta w roztworze.

| | | |
| --- | --- | --- |
| No. | Items | Specifications |
| 1 | N2H4 H2O | 64.0% min. |
| 2 | Hydrazine (N2H4) | 41.0% min. |
| 3 | Iron(Fe) | 5ppm max. |
| 4 | Sulfate(SO4) | 50ppm max. |
| 5 | Heavy Metal(Pb) | 5ppm max. |
| 6 | Chloride(Cl) | 50ppm max. |
| 7 | Nonvolatile matters | 100ppm max. |
USZCZELKA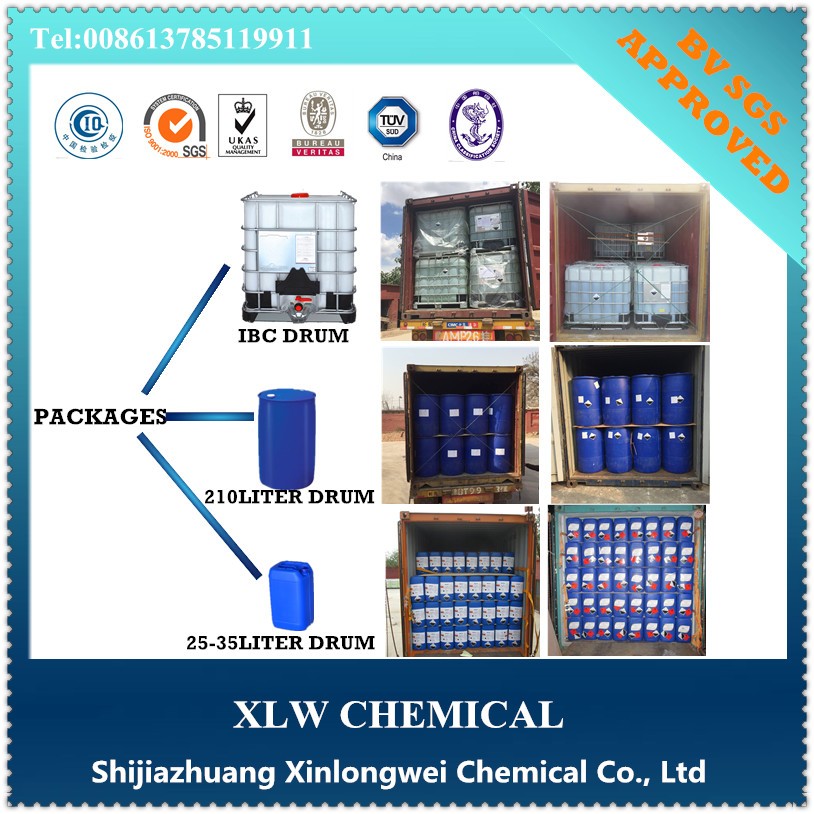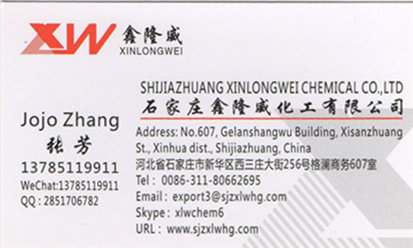 Chemikalia do uzdatniania wody
Obróbka mineralna chemiczna
Chemiczne dozowanie wody
Chemikalia do uzdatniania wody przemysłowej
Przemysł chemiczny

Kategorie o produkcie : Przemysł chemiczny > Chemia do uzdatniania wody